Help replenish our emergency Food Pantry in time for Thanksgiving.
With the unprecedented number of people experiencing hardship this year on Oahu, we have seen a sustained increase in the need for our emergency food pantry service.
When public food donations fall short, our center often must go out to purchase food in order to meet the most basic needs of our community. This is a last resort and is why we are asking for your help to ensure that nobody goes hungry this holiday season.
WHEN: Saturday, November 21 (9AM – 1PM)
WHERE: 1117 Kaili St, Honolulu, HI 96819
WHAT TO DROP OFF: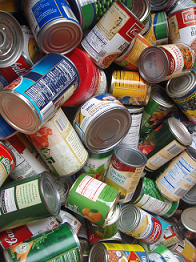 Canned Corn
Canned Fruit or Veggie Mix
Canned Chili
2-LB Bags of Rice
Vienna Sausage
Canned Tuna
Corned Beef
Pork & Beans
Chicken Noodle Soup
Foodland Gift Cards
Please no expired or re-packaged food.
If you can't make it to our drop-off day, please consider making a donation using the donate button below.

MAHALO!
For more information, e-mail info@susannahwesley.org