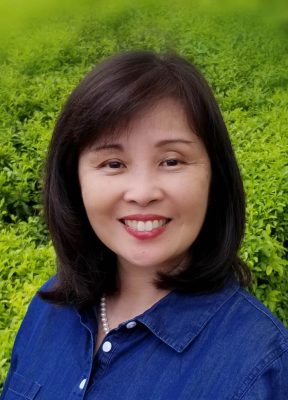 HONOLULU (July 11, 2018) – Susannah Wesley Community Center's Board of Directors announces Joni Chun as its new Executive Director, effective August 1, 2018.
Chun comes to Susannah Wesley with over 20 years of leadership experience in the social service sector where she has worked in support of youth, immigrants, the homeless, and elderly. Chun succeeds Ronald Higashi, who will retire on August 1, 2018 after 40 years at the helm of the organization.
"We thank Ron for his tireless and dedicated service to Susannah Wesley Community Center and the people of Kalihi Palama," says Board President, Adele Lum. "He will be dearly missed."
Most recently, Chun served as the Assistant Vice President of Programs and Acting Youth Enrichment Services Division Administrator at Catholic Charities Hawaii (CCH). With a budget of $28 million, Chun helped to steer CCH's programs while charting her division's strategic trajectory. Prior to working in the nonprofit field, Chun worked for the State of Hawaii in the Department of Human Services and the Homeless Programs Branch.
Chun comes to Susannah Wesley with a well-honed skill set, which includes financial planning and analysis, accreditation, and program development. The Board of Directors feels confident that her experience with these aspects of organizational leadership will usher Susannah Wesley into a new chapter. In addition to her professional accomplishments, Chun is a servant leader who believes in leading with clarity of mission and honoring the past while cultivating excitement for the future.
"There are many paths to a hope-filled, empowered future," says income executive director, Joni Chun.  "I look forward to building upon Susannah Wesley Community Center's rich 119-year history through developing creative partnerships with individuals, businesses and organizations who share our passion for the people of Kalihi. Together, our innovative minds and resources will expand opportunities to make this future a reality."